WHAT ARE THE TOP 3 REASONS TO CONNECT WITH CAMPDAVID?
Reason #1
Become the Best Version of Yourself
CAMPDAVID will connect you with the right tips and techniques to help maximize your potential and reach your highest goals.
Reason #2
Access, Influence & Experience
CAMPDAVID brings over 30 years of leadership, management and influencial coaching to help grow your business.
Reason #3
Retain Your Best Talent
CAMPDAVID will help you employ proven methods to engage, retain, and motivate your team to consistently perform.
Client Testimonials & Success
David is extremely valuable for a sales force to leverage in any industry and in any sales methodology. David brings a wealth of experience and the value of challenging your beliefs to uncover greater potential in your accounts and all of your relationships. David utilizes his skills to be "well connected" in the market. This is a great asset to tap into, and expand your footprint quickly.
Moreover, David is someone of high ethics and values, and can be trusted to partner with in any capacity.
David served as a sales coach. He quickly gained an understanding of our business, identified our obstacles, and created a plan of action to achieve desired results. His experience and instincts keyed him in to my preferred learning style and those of my teammates so he could maximize the return on the training and advice he provided.
David has some truly unique qualities and an ability to hold a mirror up that helps to reveal things about yourself that you otherwise wouldn't likely see on your own. Honestly, it's not necessarily a completely comfortable process, but it is absolutely one that I grew substantially from and one I am thankful for.
David is someone that I grew to understand and truly respect and admire on both a professional and personal level.
If you are looking to push yourself beyond what you thought possible – you should talk with David!
Ben Newman International. Greatness. Legacy. Boot Camp
Aug. 14th – Aug. 16th, 2016
Las Vegas, Nevada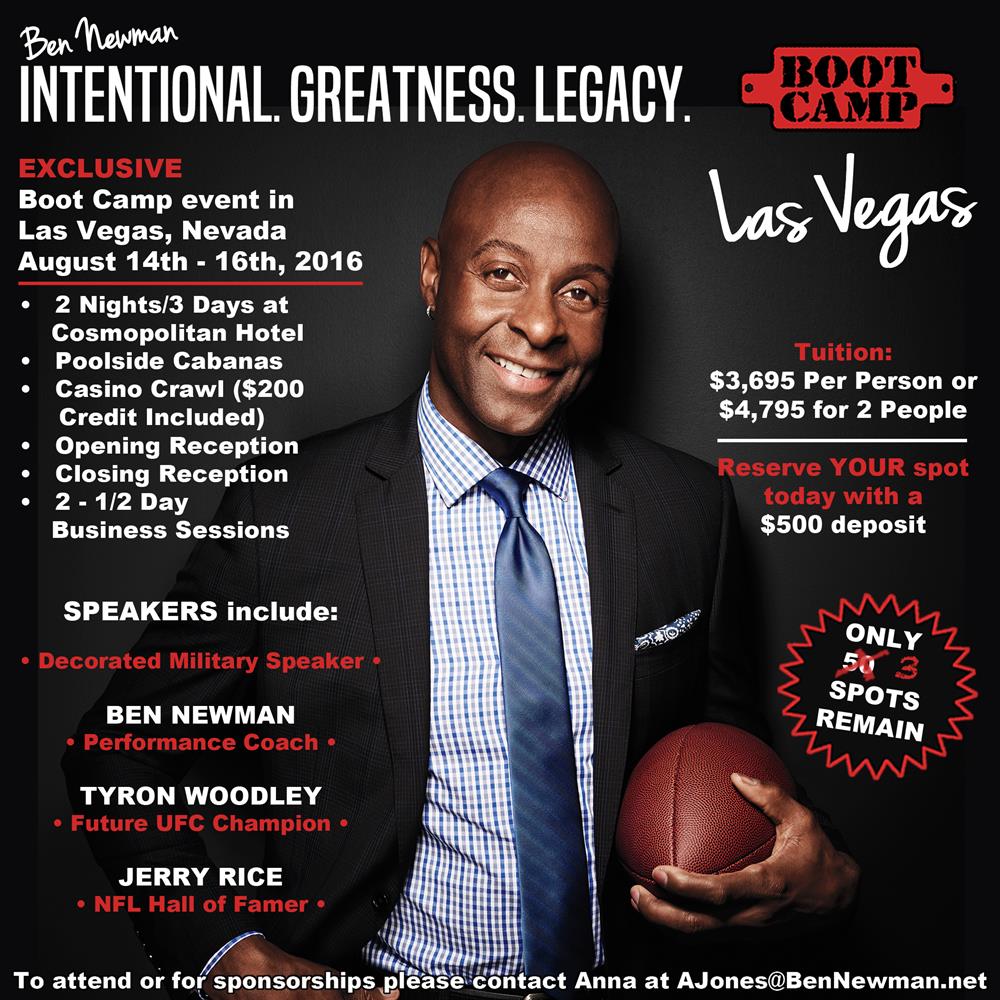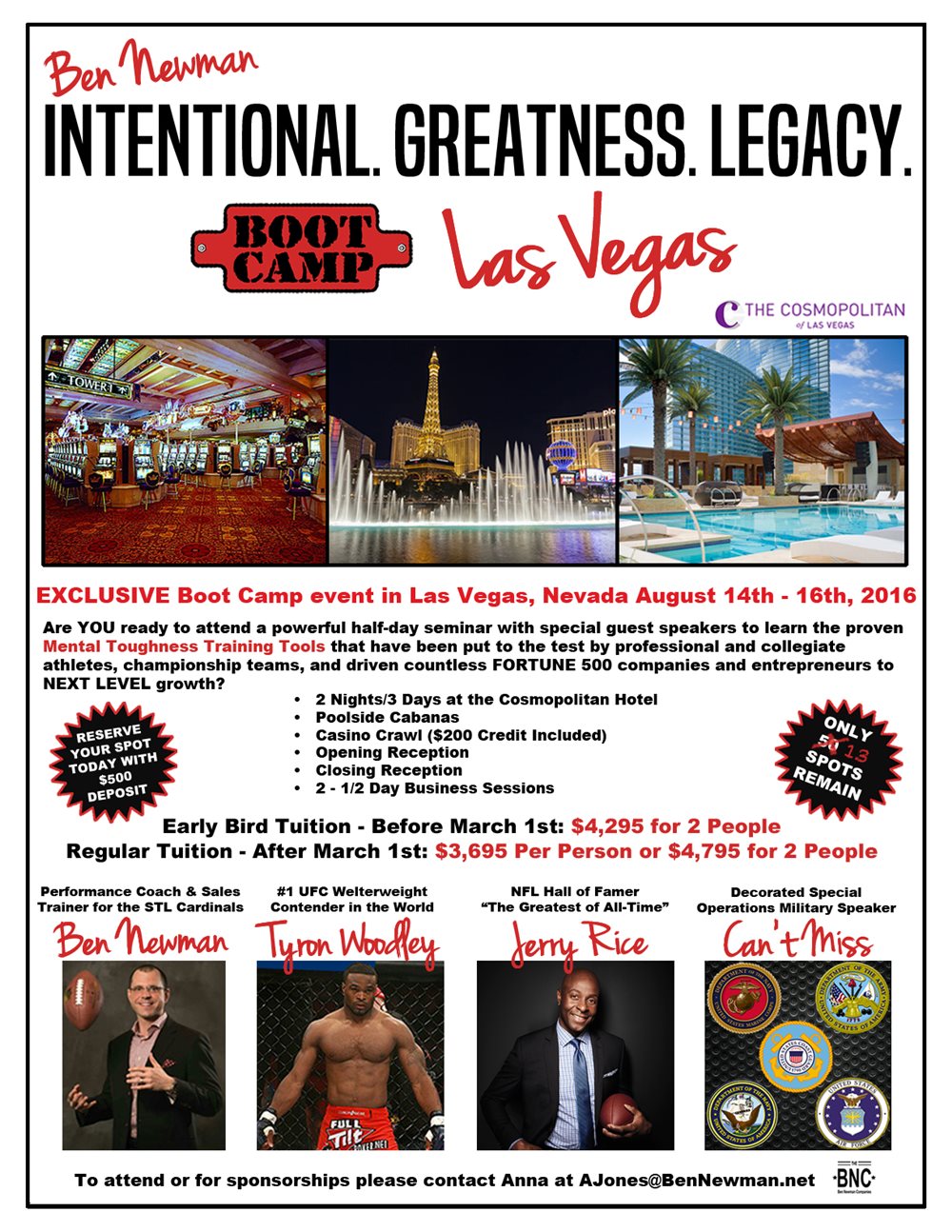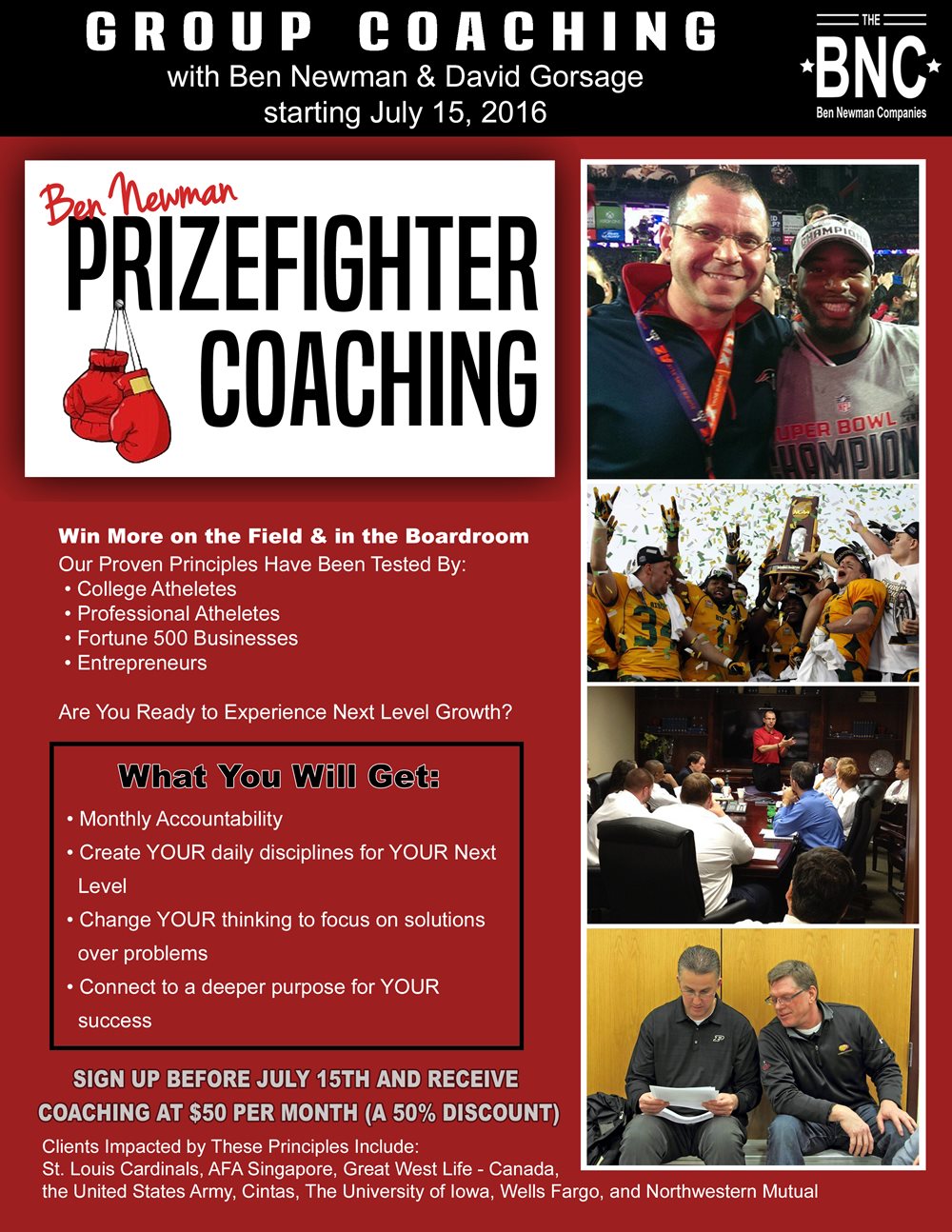 "Perfection is not attainable, but if we chase perfection we can catch excellence."
Vince Lombardi